DURO New Jiu Jitsu Gi Available...!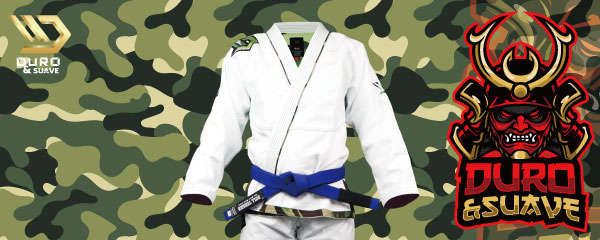 From BULL TERRIER the New Brand DURO Available, New DURO Jiu Jitsu Gi CAMO model arrived.
550grm bulltech weave fabric with the profound feeling of the same material as Heavy Gi, which is well-established by athletes, and ripstop specifications on the pants and collar.
Reinforcement & double stitching and triple stitching are applied to the joints, making it durable.
IBJJF official approved.
With exclusive bag.