CHRISTMAS Discount Coupon 2018

For CHRISTMAS , we have a discount coupon.
We that issued a discount coupon for 1,000 yen that can be used for purchasing over 10,000 yen.
Regarding the use of coupons, please put your desired items in the cart and proceed to the order screen.
Please enter the following coupon ID in the coupon use column on the order screen.
When it is over 10,000 yen
Coupon ID: c2018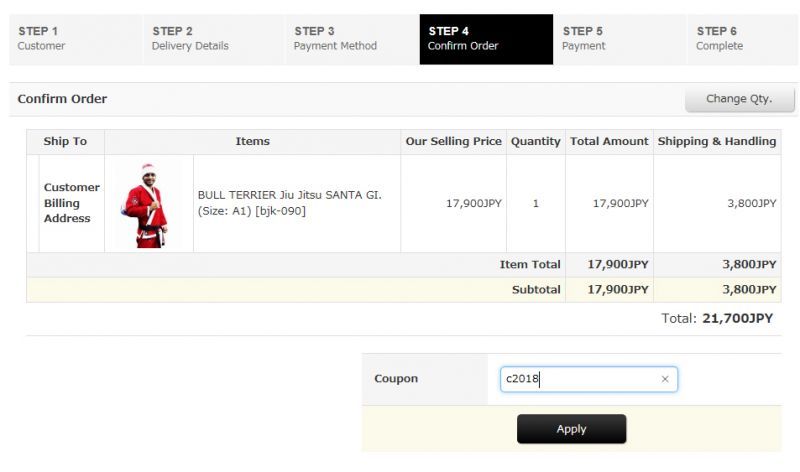 ※Notes
1- The expiration date will be until 19/12 ~ 25/12/2018
2- One coupon per person will be valid for one time only.
3- Can not use coupons in combination.
4- You can use it online store only.